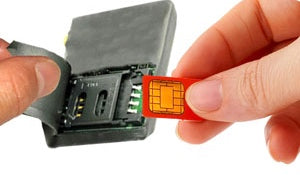 What is a listening device?
What is a listening device?
A listening device is often referred to as a bug. Essentially it is a device that can be used to listen to conversations or sound in its area of use and self contained. All tend to be made from solid state technology in recent years and have reduced in size over the last few years greatly. Previously bugs also used miniature radio transmitters with a small microphone for eavesdropping. However, the frequencies that these used were regulated in many countries. As such these were illegal to use unless they were authorised by the relevant authorities. For this reason, we do not recommend or sell listening devices that work on radio frequencies.
The use of listening devices (bugs), referred to as bugging, is a common technique used in surveillance, eavesdropping, espionage and investigations. Recent technology has allowed professionals and now the general public to overcome this issue by using GSM technology to dial into the device. This is referred to as the 'roving bug'. It is possible to remotely activate the microphone in the GSM device, even when a call is not being made, to listen to conversations in the vicinity of the phone. It is just like calling up a mobile phone in the area of use.
The best and most efficient way of secretly listening, spying or recording something is a listening device (common names are a bug, spying device, etc.). Nowadays, these spying devices are at an affordable price for everyone for their personal or professional use.
Choosing the best listening device for your project isn't just about just recording the audio as you only get one chance to capture that sound.
What is a good listening device?
These are the parameters that should be considered for a good listening device:
The size of the device: As it is a spying device, obviously the size of the device should be small. The smaller the device the more discrete it will be so you can hide it in secret places, without it being spotted.
The appearance of the device: In the case of spying devices, the device should not appear like an audio recorder as it will immediately raise suspicion. This is if the person is looking for such a device. A person has a reasonable expectation that you will not record them in a private place.
Listening capability of the device: This is an important aspect of a listening device. The audio should be clean and clear even though the device is small and covering a large area. For example, the device should be able to record audio on every corner when the device is placed inside the room.
Good Range: Finally range, recording the audio is not enough, it is equally important that you can listen in when necessary via GSM. A GSM device will allow you to call from anywhere in the world.
Now, by considering the points above, here are the best listening devices currently:
The device is used by many security professionals because it has great sound pickup and adjustable sensitivity. This makes it the ideal choice for many different scenarios from protecting your car to being left in your room at home. It is very compact in size being only 4cm length and 1.5cm thick. So, it will fit anywhere. Also, it will not make any sound or have any lights so it's purpose it not known.
It has a dual microphone so you will have a clean and clear audio playback. It has an auto-dialing option. So, if it detects audio, it will automatically call you. Finally, the battery. It has up to a 3-day long battery and can be connected to a power bank for longer use. It also has an auto call back option i.e., whenever it hears a sound, it automatically call you up. When there is no audio it will use less battery power. It's hard to believe that such a small device would offer so much for the price.
Mostly used for discrete listening when sensitivity adjustment may be required.
This product is a great example of a spy bug hidden inside an every day product therefore, it can be placed in a prominent place in your home. The mains adaptor is fully working and as such the bug will not be detected as it makes no noise when working.
If you want to spy on a room when you are not there, this is the best product that we would recommend. All you have to do is to insert a sim card and that's it. And the best thing about this is it doesn't need charging as the power is provided be the mains.
Mostly used for spying in a room.
This is the type of device that you can carry around with you, use to record long meetings or leave it in a discrete place.
This device weighs only 16 grams. It is suitable for formal purposes i.e., meeting or educational purposes. It will record crystal clear audio, unlike many other recorders in the market.
This device has automatic sound activation. It records audio and also saves time/date/length of the recording for future playback. This is also one of the very few devices that will start and stop recording when sound is heard in the area of use. This saves you having to review the moments of silence and focus when something is happening.
It has built-in 8 GB flash memory and it can record up to 600 hours storage. It has like previous devices. It also has an LCD screen that indicates battery life and time/date. With up to 16 hours of battery life so it can be used for a typical working day easily.
Mostly used for professional or educational purposes.
The smallest audio recorder you've ever seen. It is only 45mm in length and it only weighs 7 grams. It is tiny and lightweight.
Its size is similar to a paper clip and you would not believe that it records audio, but even better. It has 8 GB memory which can record audio for up to 96 hours. It has up to 8 hours of battery life which is plenty for a normal working day. Its single switch operation also makes it easy to use.
Mostly used in secret spying as this is a tiny device
---